Accessing SharePoint files from Computer



Introduction



Whilst SharePoint has benefits there are limitations, for example some programs will not let you browse to it to access a file (GalaxKey is one, SIMS is another)

In this case we can add a SharePoint document site to appear similar to how OneDrive can appear in Computer as though it is a local folder.

In the picture on the left you can see


OneDrive – Beckfoot


In the picture on the right you can see


Beckfoot Trust

How do we do it?



Go to the Documents section of the SharePoint you want to access, and you will see a Sync option


Clicking it will bring up a confirmation dialogue – click Open

If you go to
Computer,
you can expand the Beckfoot Trust option and see any SharePoint
sites
you have chosen to sync.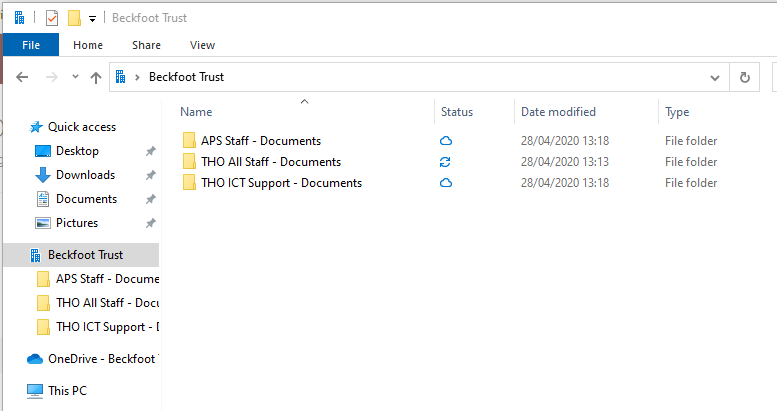 You will see three different icons under Status to show if a file has been downloaded locally (green tick) or is being accessed through the cloud (cloud) or is being updated (circling arrows)