Using Office 365 Desktop Apps



Installation



You can download and install the Office apps for free.

Go to www.office.com and sign in with your school email address.

Click on the Install button and follow the instructions.

Open and Save



The biggest difference with this version is that you are able to navigate your OneDrive and SharePoint groups from the Open and Save menus without having to load your browser to access the files.

Here you can see that my OneDrive lists folders as normal that I can click into to access them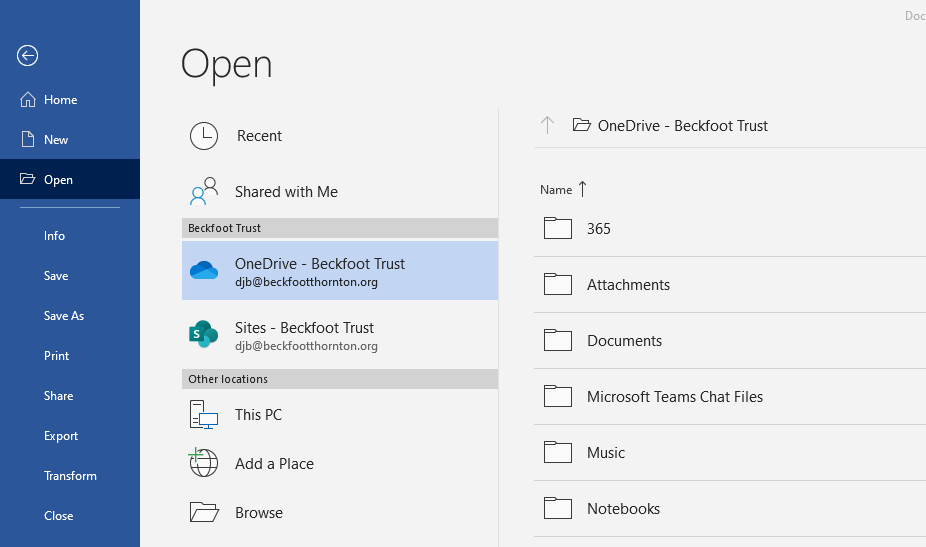 You can do the same with any SharePoint sites you have access to. Here the list is organised by use frequency instead of alphabetically.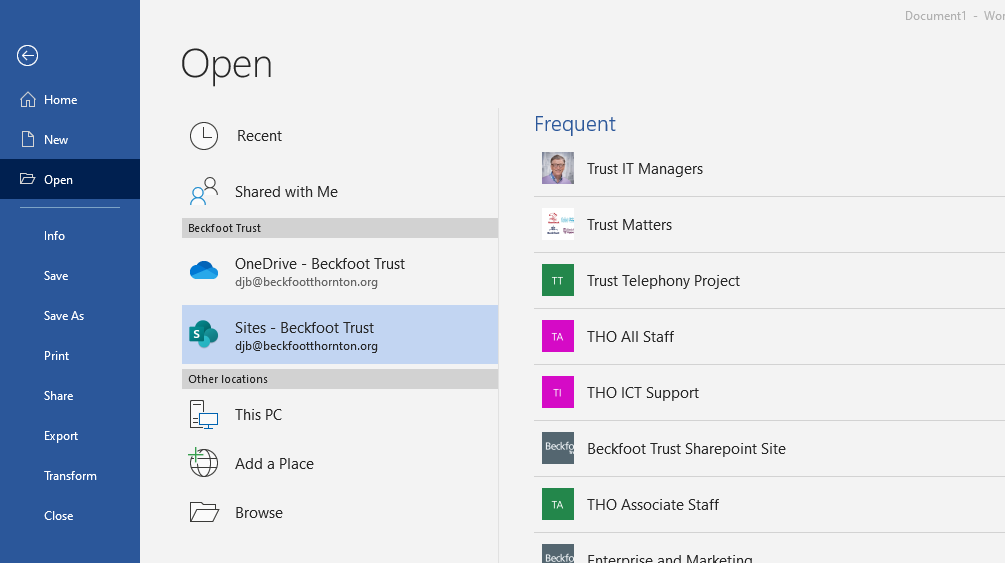 It is the same for saving documents. Each SharePoint site has a Documents folder.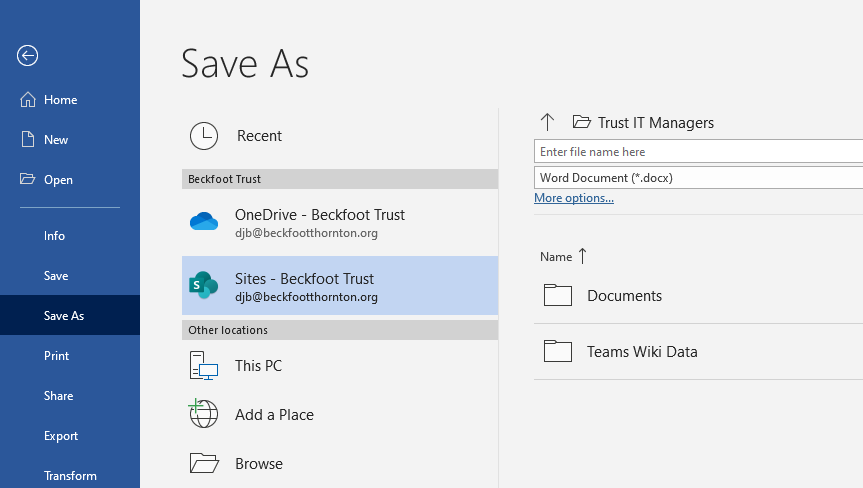 Multiuser



Just like in the web apps, more than one person can open and work on a document at the same time. You can see if and where others are on the same file from the icon in the top right.